Calgary lawn fertilizer services
Fertilizer is an important part of your lawn care.  Applied properly and at appropriate times, fertilizer will stimulate and maintain growth and color resulting in a thicker lawn.  Fertilizer also helps to encourage deep roots and strong blades making the lawn disease and weed resistant
A lush green lawn is just a few clicks away!
Be the envy of the neighborhood with Greener Grass's Premium Program. With the slow release fertilizer, you will enjoy a consistantly green, weed-free lawn all season long.
4 Applications of SLOW RELEASE GRANULAR Fertilizer and Spot Treatment of Weed Control applied every 5-6 weeks.
The Greener Grass Standard Program will keep your lawn green and weed-free all season.
4 Applications of LIQUID Fertilizer and Spot Treatment of Weed Control applied every 5-6 weeks.
A more natural option, the Greener Grass Organic fertilizer will give you a thick, green lawn and replenish the soil with the nutrients needed for optimum growing conditions.
4 Applications of ORGANIC GRANULAR FERTILIZER with "Optional" Spot Treatment of Weed Control applied every 5-6 weeks
(Weed control is not organic)
Fertilizer and Weed Control are important to maintaining a beautiful, green weed free lawn.  Hiring a lawn fertilizer company is a smart choice to ensure a proper application at appropriate times to give you the desired results.
Our lawn care programs are designed to provide the proper applications are done at the appropriate time of the season to give you optimal results.  Our 4 application programs are designed to apply an application at approximately 5-6 week intervals throughout the growing season.
Our trained technicians will apply the fertilizer either by truck mounted hoses for our liquid applications or by broadcast spreaders for our granular applications.  All weed control is done on a spot treatment, as needed process and is always liquid.
Thanks so much for the fast service and for the kind & proficient gentleman that did the lawn. Your services were recommended to me by my daughter and I will not hesitate passing on my recommendations.
We would like to thank you and the staff once again for another year of good looking green grass...best on the block, weed free too.
I just wanted to say thank you for your excellent service these past few years. Due to this type of service we now have 5 homes in total who use your service on our block and they too are impressed with Greener Grass
Thanks again for working on our lawn. You went the extra mile & I appreciate it.
Many thanks for getting to us so quickly. Great Job!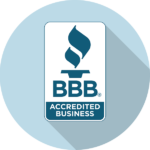 Better Business Bureau
A+ Ranking
Servicing Calgary and Area Since 1986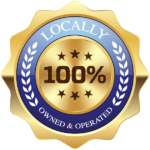 Family Owned & Operated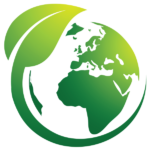 Caring for your lawn and the Environment
FILL IN THE FORM BELOW AND
WE'LL GET BACK TO YOU RIGHT AWAY!