Acreage Lawn Care
Fertilizer & Weed Control
Liquid fertilizer and weed control is offered to our larger acreage properties.  We use the same method and attention to detail on our acreage properties as we do with our residential clients.  All applications are applied with a truck mounted hose to ensure a proper and even application.
Liquid Fertilizer & Weed Control
Per Acre. Per Application.
The Greener Grass Liquid Fertilizer and Weed Control Applications will provide your lawn with the nutrients it requires to promote growth as well as eliminate unwanted weeds. The number of applications each season is up to you but for best results our 4 application program is recommended.
Book and pay for a full season program and save the GST!
This service is used for getting rid of all unwanted vegetation. This  is used prior to planting new lawns & landscaping and to maintain growth-free patios, driveways, parking pads and back lanes.
Fertilizer and Weed Control are important to maintaining a beautiful, green weed free lawn.  Hiring a lawn fertilizer company is a smart choice to ensure a proper application at appropriate times to give you the desired results.
Our lawn care programs are designed to provide the proper applications are done at the appropriate time of the season to give you optimal results.  Our 4 application programs are designed to apply an application at approximately 5-6 week intervals throughout the growing season.
Our trained technicians will apply the fertilizer by truck mounted hoses.  All weed control is liquid + included at each application.
In principle there is nothing unique about acreages in terms of the care they need to thrive and be kept beautiful, save for their sheer size. This is a tall order for most people, and even for most landscaping companies.
At Greener Grass, we're proud to offer all of our liquid fertilizer and weed control programs to large property owners, to be scaled up or down depending on your needs. If you are an acreage owner, then hiring our landscaping technicians is great investment in your property, and we bring the same commitment to excellence and detail as we do to our small property owners.
How we Treat Acreage Lawn
We bring the same expertise, planning, and professionalism to large acreage lots as we do to smaller urban properties. The only thing that changes is the scale of the process.
We take into consideration the unique circumstances of your property and adjust our plans as needs be. Your property's size is no deterrent. Our team is more than happy to discuss any special circumstances, or concerns you have regarding your property.
It completely depends on the property. Our lawn care services can be scaled up or down depending on property size and budget. Every client is different and we customize our approach based on your needs.
When to Treat Your Acreage Lawn
Treatments are seasonally timed in four application programs at approximately 5-6 week intervals throughout the growing season.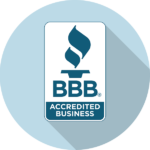 Better Business Bureau
A+ Ranking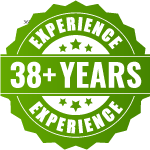 Servicing Calgary and Area Since 1986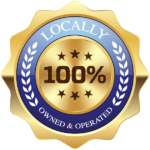 Family Owned & Operated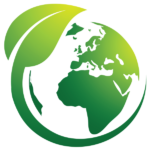 Caring for your lawn and the Environment