Reduces soil compaction and helps control thatch in the lawn while helping water and fertilizer move into the root zone. Lawn aeration also helps to reduce run-off when watering the lawn. Recommended annually in the spring or fall. Aeration Plugs are left on the lawn to break down naturally with lawn mowing and watering providing a top dressing.
Your beautiful lawn is just a few clicks away!
Facts about Lawn aerating
Aeration is a process where several small holes are punched into a lawn. This process helps to reduce soil compaction, controls thatch, and prevents run-off. The 'plugs', little cork sized portions of earth ripped up in the process, are left on the lawn to naturally deteriorate. By doing so, an organic top layer fertilizer is created that helps promote growth.
Benefits of lawn aerating
When a lawn is properly aerated, oxygen is able to permeate the top layer of soil. Like all living things, grass requires oxygen and minerals to live. When aeration occurs, not only is oxygen allowed into the top layer, the thatch is broken up. Thatch is made up of living and dead matter, mostly roots and rhizomes, that can build up into a kind of 'carpet' over the soil. Unless broken up, thatch will eventually cause soil to acidify making new growth harder with each passing season.
By aerating your lawn annually, thatch is broken up, allowing oxygen into the soil. The plugs are then left on the ground to be broken up from either rain water or by your lawn being mowed. This breakdown will naturally redistribute minerals and organic compounds back into the ground, guaranteeing a good growth cycle the following season.
How we aerate the lawn
Our technicians are trained to operate self-propelled aerators that to the untrained eye would look very much like an oversized lawn mower. Aerators penetrate approximately two inches into the ground and bring up an earth core which as previously mentioned is left to decompose naturally. A single technician with an aerator can complete an average lawn in less than 30 minutes. Lawn aerating is a quick and hassle free way to keep your property healthy year after year.
When to aerate the lawn
We recommend customers aerate their lawns annually in either spring or fall. Doing so optimizes grass growth during growing seasons. At Greener Grass, we pride ourselves on performing quick and affordable aerations that not only benefit you our customers, but also the environment by keeping soil healthy.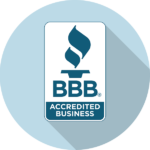 Better Business Bureau
A+ Ranking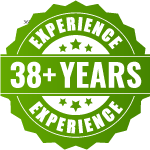 Servicing Calgary and Area Since 1986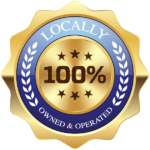 Family Owned & Operated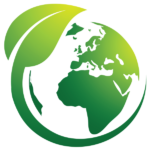 Caring for your lawn and the Environment