Used for eliminating all unwanted vegetation. This would be used prior to planting new lawns / landscaping or to maintain growth-free patios, driveways, parking pads and back lanes.
Your beautiful new lawn is just a few clicks away!
Back lane vegetation control – 2 applications during the season for control of weeds and grasses. All other areas are priced on a time & product used basis.
Facts about vegetation control
At Greener Grass we appreciate that a good looking lawn needs a fair amount of planning to execute properly. We help design and set up lawn planting, landscaping, patio building, driveways, parking pads, and back lanes to make sure unwanted vegetation is kept in check. Whether its tufts of grass pushing its way through the concrete of your patio, or laying grass properly so it does not grow over your driveway, our technicians can help get your property looking healthy and organized.
What is vegetation control?
Our vegetation control is a liquid treatment, but a different process than our weed control, it is designed to eliminate problem vegetation including weeds + grasses. Vegetation control can be targeted enough that the application will eliminate unattractive grass growth in a back alley, while leaving your lawn on the other side of the fence completely untouched.
Benefits of vegetation control
By controlling vegetation on your property you not only keep your space looking healthy and organized, but save yourself repair cost down the road. Slow and low growing vegetation like grass + weeds can disrupt or warp structures like your driveway, patio, and fences by growing in cracks or gaps in the pavement. By managing natural boundaries we help keep your property looking good and protected from potentially costly damage down the road. Targeted treatment means that your green areas will not be affected by treatments on your concrete ones, or in your back alley.
When do we do control the vegetation
While sooner is better with vegetation control, treatments may begin at any time. Grass in your alley getting a little out of control? Plants creeping up through gaps in your driveway or patio tiles? Not a problem, one of our technicians is a just a click or phone call away.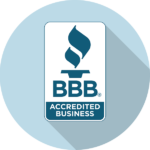 Better Business Bureau
A+ Ranking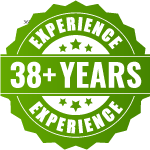 Servicing Calgary and Area Since 1986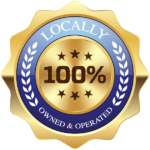 Family Owned & Operated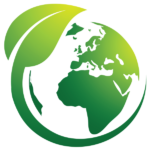 Caring for your lawn and the Environment