Weed treatments are applied on a spot treatment basis applying only when and where needed.  It is designed to give you a weed free lawn all season long by controlling the broadleaf weeds found in the Calgary Area.
Your beautiful weed-free lawn is just a few clicks away!
Weed Control Treatment is included in all of our fertilizing programs, but if you've got that covered – Call us for pricing for Weed Control ONLY applications.
Facts about weed control
Weed control is a service Greener Grass is proud to include with our fertilization treatments. We understand though that there is tremendous value in control in and of itself, and are happy to offer it to any of our customers. Controlling pest plants is essential to maintaining a vibrant lawn, and our technicians apply targeted practices to eliminate problem species to protect the health and visuals of your grass. When coupled with fertilizer treatment to boost the health of your residential ecosystem, weed removal not only helps keep your line lawn looking vibrant and manicured, but also protects your neighbours property as well.
Why Do I Need Weed Control?
Common Calgary weeds include; creeping bellflower, musk thistle, toadflax, and the extremely prolific dandelion. While each looks very different, these Calgary plants all earn their weed designation due to their fast spreading and strangulation at the root of desired plants such as grass and decorative flowers. Many of these weeds do not even require insects to spread their seeds, dandelion pods only have to wait for a breezy day!
Because of their rapid growth and spread weeds can be a tough order for individual gardeners to keep at bay. A single person with only a spade to help them can probably expect to spend at least a full day digging up and bagging weeds only to have them reappear in a few weeks unless constant monitoring of the yard is done. Spend more time enjoying your yard, not slaving over it.
Benefits of Weed Control
When managed effectively, weeding protects not just your lawn but your neighbours too. Many Alberta weed species, unlike lawn grass and most decorative flowers, are adapted to the prairie's temperature swings.
They are naturally prepared for a short growing season where they must hoard as many nutrients as possible and then spread their seeds. Their aggressive root systems strangle other plants, then hog soil nutrients. Our planned weed control program, especially when paired with our fertilizer treatments, help boost the health of grass and garden plants, making them more resistant to aggressive weed species.
How do we control weeds
Because weed species, especially dandelions and toadflax, spread so quickly it is critical they be eliminated not just in a timely manner, but also thoroughly. This is why at Greener Grass we use chemical control that kills weeds to the root. Killing weeds in this way reduces the need for additional treatments down the road and can even help slow the spread of weed species in your area.
When do we control the weed
While treatments can happen anytime, it is best to do weed control at the start of the growing season. This helps keep species like dandelions and creeping bellflower from spreading their seed. This not only keeps your yards safe from infection, but also reduces the spread of weed species to your neighbours lawns, limiting the ability of weeds to grow season after season.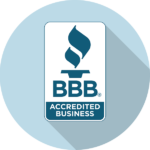 Better Business Bureau
A+ Ranking
Servicing Calgary and Area Since 1986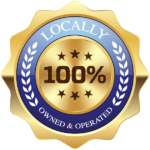 Family Owned & Operated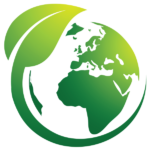 Caring for your lawn and the Environment