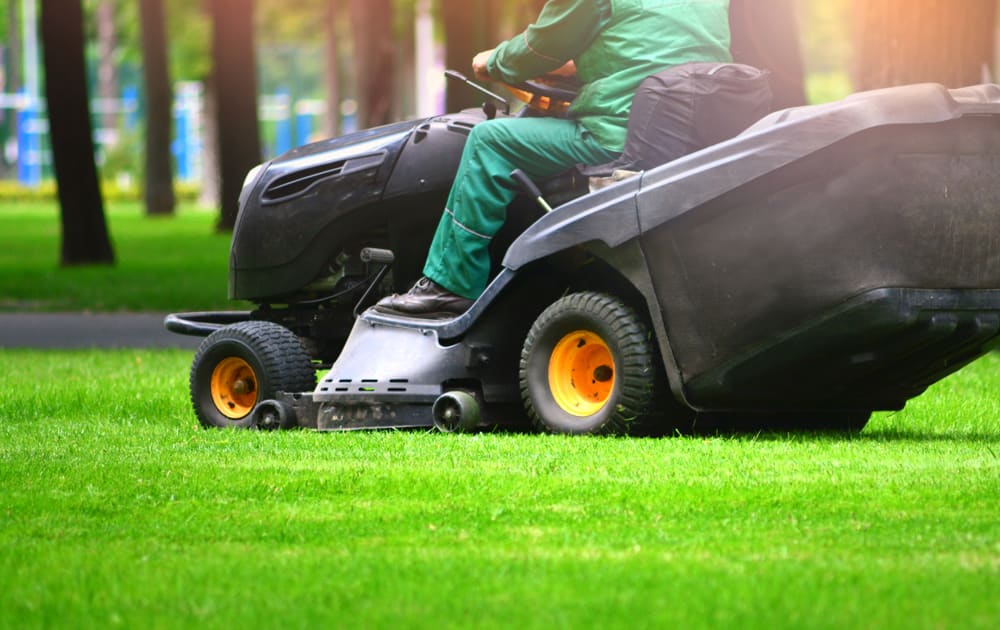 A complete summer lawn care guide, with infographic
Summer is officially here, which means more time outside to enjoy the sun and take care of our lawn. Maintaining thick and healthy grass involves more than just watering and mowing weekly. The key to a great summer lawn care plan is to approach it in three phases: early, mid, and late summer which is the same timeline that your residential lawn care services in Calgary follow. Here's everything you need for a beautiful lawn all summer long, a helpful infographic that you can print and reference for convenience!
Early summer lawn maintenance
Early summer or late spring lawn maintenance in Calgary involves fertilizing and treating to get your grass prepped to handle the heat. The rule of thumb is that you want to wait until the soil warms and when the grass is actively growing. If you fertilize or treat your lawn when it's dormant or partially dormant, the treatment won't be as effective as waiting a little longer to begin. Early summer lawn care involves:
Fertilizing to provide your lawn with the nutrients it needs to support growth and promote healthy roots
Aeration to alleviate compaction, allowing water, air, and nutrients to reach grass roots
Working with a residential lawn care company in Calgary for weed control. It's important to seek the help of a professional for weed control so you don't harm the surrounding grass.
Mowing the grass at a higher length to prevent soil exposure, which will dry out your lawn. Be sure to leave the clippings on the lawn to help feed the grass.
Watering consistently to support root growth.
Mid-summer lawn maintenance
Over the duration of summer, it's all about being attentive to your lawn and consistent mowing and watering. If you begin to notice brown patches or dryer areas, you'll want to call for lawn care services as it could be a sign of insect infestation or other treatable issues. Mid-summer lawn care involves:
Mowing at a high length. Be sure to sharpen your mower blades as dull blades can damage the grass.
Watering deeply, at least one inch of water per week. A thorough watering once a week for about an hour is better than light sprinkling several times a week. We recommend watering your lawn in the early morning hours to give the water a chance to soak before the hot sun dries it out.
Continuing to work with your lawn care company to determine if your lawn needs mid-summer feeding to support growth.
Late summer lawn maintenance
After months of sun exposure, foot traffic, and insect or pest activity, your lawn has gone through a lot over the season. Keep in mind that although the summer months are coming to an end, your lawn care continues to be just as important. Once August rolls around, here's what you'll need to do to maintain a healthy lawn:
Assess your grass and look for any trouble areas
Apply fertilizer if and where needed
Rake falling leaves
Continue with weed control
Continue to mow and water as needed
Overseed before winter – the best time to seed in Calgary is mid-August to the end of September.