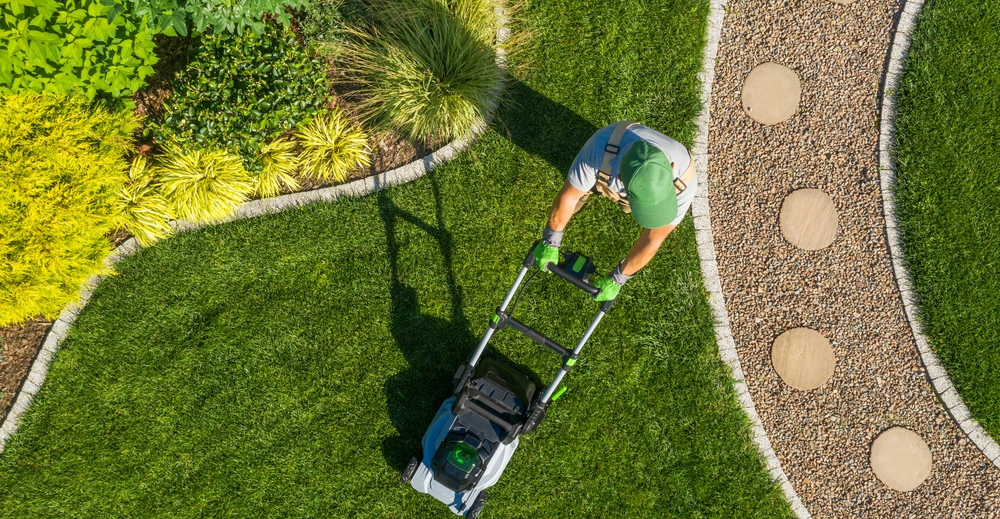 4 essential fall lawn care steps in Alberta
As fall approaches, you may be thinking caring for your lawn is over until next spring. After all, soon there will be snow on the ground and no one will be able to see your yard. This is a huge mistake homeowners make. Caring for your lawn in the fall is an important step to making sure it is fresh and gorgeous looking when the winter snow begins to melt away. Maintaining a good level of moisture during the fall days helps the grassroots grow, keeping your yard healthy all year round.
What steps should you take in the fall to keep your lawn looking beautiful?
1. Watering
If your lawn has not seen any recent rain or snow, then it is best to water it every 3-4 days to avoid it from drying out. You should give your grass about an inch of water each time. This will keep it at a proper level of moisture before the winter sets in.
2. Mowing
Instead of spending hours raking away leaves, you can shred them with a mulching attachment on your mower. This process saves you time and keeps your lawn healthy since leaves are rich in nutrients. The leaves eventually decompose on your lawn, putting nutrients back in your soil as they do so. Your grass will be stronger as a result of this natural process.
3. Aeration
Aerating your lawn allows spots for nutrients to reach the grassroots underneath, keeping your lawn green and healthy for those sunny spring/summer days. Aeration only needs to occur once during the fall.
Aerating your grass allows it to breathe, an environmentally positive process. About 1 or 2 days after aeration is the ideal time to overseed, fertilize, and water your lawn.
4. Overseeding
If you want a rich green colour and a nice thick density to your grass then overseeding will benefit your lawn. Patches of lawn that have been left bare due to dying off in the summer can be re-seeded by spreading grass seeds over these areas. This process is a type of planting, so it needs to be done during the growing season in the fall long before the ground freezes.
If it is too wet or too hot outside all these steps will become nearly mute. If you need help deciding on the right lawn maintenance schedule, then hiring a professional lawn care team will help you with fall lawn care in Alberta.
Take the guesswork out of doing yard work by enlisting the services of a landscaping company that will take care of your yard on a regular schedule. Without regular maintenance, your lawn can get overgrown with weeds and suffer from malnutrition.