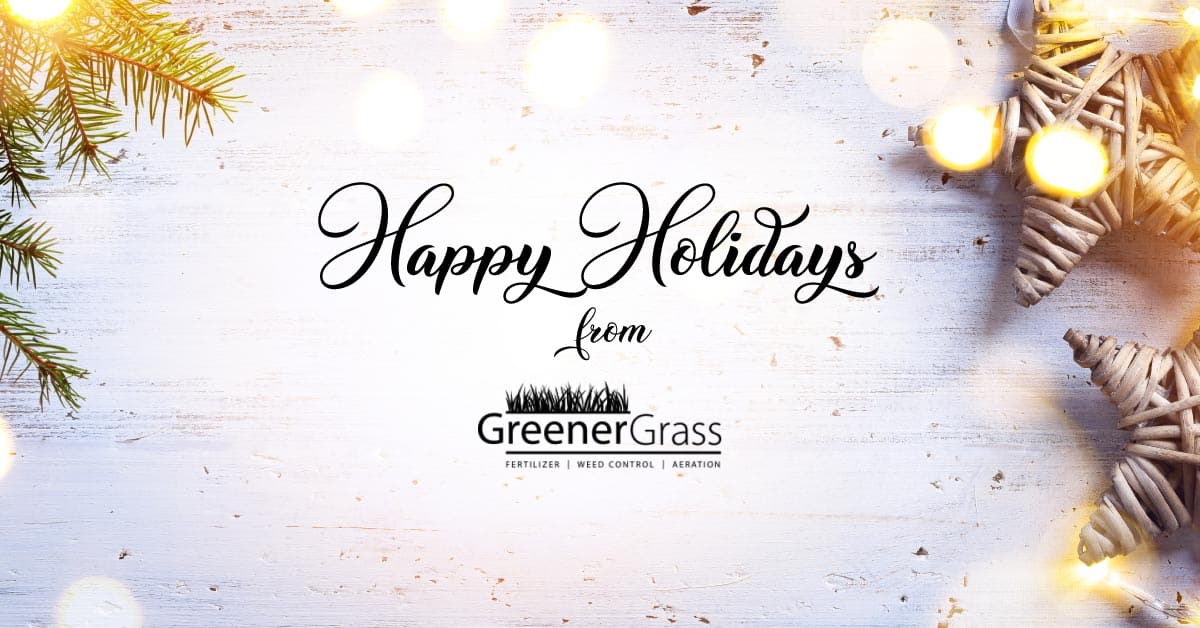 Happy Holidays From Greener Grass!
The holiday season is in full swing and our team at Greener Grass would like to take this opportunity to thank you for your continued support. As a local company serving the community of Calgary, we appreciate your business – we wouldn't be where we are without you!
One of the reasons we are so passionate about what we do is that we understand the value of having a well-kept and healthy lawn. Not only does it contribute to a healthier environment and preserve our communities' natural beauty, but beautiful lawns also give homeowners a sense of pride. You can enjoy your home, relax and play in the yard, and make memories that will last for years to come. For commercial properties, having a neat and polished lawn makes a positive impression on customers.
Although lawns are now covered with a blanket of snow across Calgary, you can still make your yard look inviting and festive. Here are 3 simple ways to decorate your yard this holiday season.
1. Create a pathway of lights
A fun yet practical way to brighten up your home this season is to place Christmas-themed lawn lights on the edges of your driveway and pathways. This will also direct traffic away from your lawn when guests come to visit, which is recommended during the winter months when we want to avoid walking on dormant grass as much as possible.
2. Place lights on trees
By far, one of the most simple yet effective ways to decorate your lawn for the holidays is by stringing lights around trees and bushes. Be sure to use a weatherproof lightbox and only use outdoor lights to avoid hazards.
3. Get creative with outdoor pots and planters
Empty pots and planters on your porch or around your yard are perfect for holiday decoration. We recommend wrapping garland and lights around large pots and planters or decorating them with fake evergreen, holly, and ornaments.
Last but certainly not least, this is the time when homeowners and commercial property managers start to book lawn care services for the spring. With the proper nutrients and care, you can enjoy a beautiful lawn all year round.
We offer professional residential lawn care services, including:
Fertilizer
Weed control
Aerating
Power raking
Vegetation control
Overseeding
Mosquito guard
We also offer a liquid fertilizer and weed control package and vegetation control services for commercial and acreage properties. Check out our most frequently asked questions about law care or give us a call with any questions.
We hope you enjoy this holiday season with your loved ones and we wish you an abundant New Year! We look forward to serving you in 2023 and beyond!