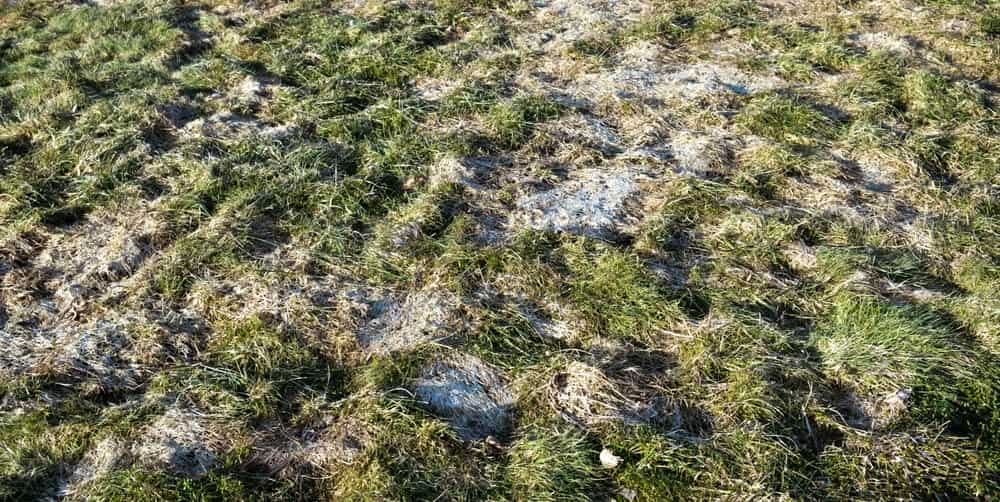 Winter Lawn Maintenance: Top Tips for Calgary's Homeowners
Calgary homeowners often grapple with the challenges of winter lawn care, given the province's extreme weather fluctuations. Preparing in advance is vital due to Alberta's unpredictable weather patterns, especially for those wishing to protect their lawns from long-term damage.
Throughout the winter, residents can typically expect to confront deep snow, freezing temperatures, treacherous roads, and downed trees. Here, Greener Grass provides the top lawn maintenance strategies in Calgary to ensure your yard remains in top shape during the colder months.
Let Calgary's Snow Shield Your Lawn
While many might be tempted to clear their yards of snow constantly, there's a silver lining to Calgary's consistent snowfall. It provides natural lawn insulation, guarding against the harshest elements such as extreme cold, windburn, and tumultuous freeze-thaw cycles. This can prevent complications like ice damage. 
So, instead of constantly removing it, let the snow serve as a protective layer, shielding the grass and its roots from the bitter cold. Remember, frequent snow shovelling can also be strenuous! And if your lawn does need a touch-up come spring, services like topdressing and overseeding can rejuvenate it, keeping it green and lush.
Combatting Ice Accumulation
While a snowy blanket can be beneficial, ice build-up is a different matter. Ice can trap harmful gases like carbon dioxide beneath it, which can adversely affect your plants. Ensure that ice doesn't remain on your lawn for more than 30 days. There are various ice-melting products available at local stores. 
Prevent Crown Hydration in Calgary's Climate
One essential aspect of winter lawn care is warding off crown hydration. The key is appropriate fall fertilization. Yardworx professionals, having served Calgary's unique weather conditions for decades, are the trusted choice of many homeowners for this crucial task. If your lawn does get affected, techniques like core aeration, overseeding, and topdressing in the spring can help revitalize it.
Guard Against Salt Intrusions
Salt can inadvertently damage your lawn, whether from de-icing products used on pathways or from commercial salts on roads during harsh weather. Absorption of this salt can weaken plants over time. To prevent this, consider setting up barriers, such as burlap or landscape fabric, between your lawn and salt sources. If your lawn does get exposed, deep water soaks or gypsum treatments can be used to counteract the salt buildup.
Residential Lawn Maintenance in Calgary
For Calgary homeowners, the unique challenges of maintaining a lush lawn through the winter months and beyond require specialized knowledge and care. At Greener Grass, we understand the intricacies of lawn maintenance in Calgary. 
Our dedicated team of experts offers a comprehensive range of residential lawn care services tailored to the region's specific needs, such as: 
Aerating

Power raking

Vegetation control

Overseeing

Soil Enhancer 
Calgary Winter Lawn Care: Preparing for a Springtime Bloom
Winter lawn maintenance in Calgary requires a proactive approach. By following these tips, homeowners can ensure their lawns remain healthy and are ready to flourish once the warmer months roll in. 
At Greener Grass, all our services are designed first and foremost with residential homeowners in mind. Greener Grass recognizes that your property is not just a home; it is an investment, and we take that seriously.  
Remember, the effort invested during the cold months can result in a lush, green carpet when spring arrives. Learn more about our services by calling 403-271-2111.