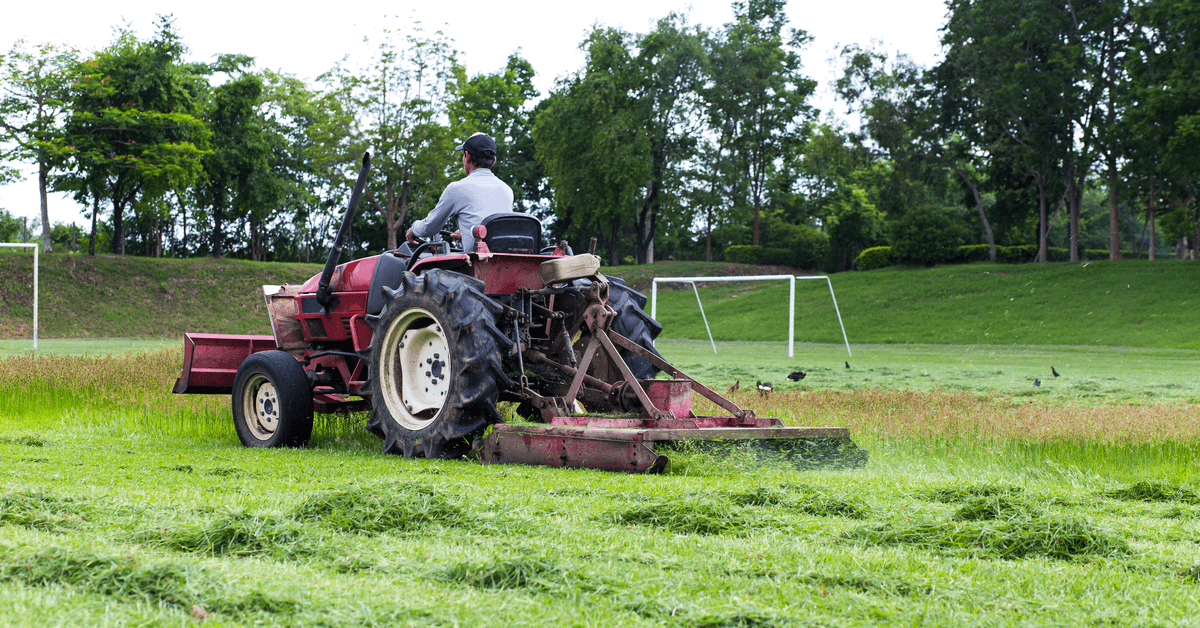 Commercial Lawn Care Services In Calgary
Imagine two businesses side-by-side that offer the same services. The property to the left has a luscious, green, and healthy lawn while the property to the right is laden with weeds, dead spots, and uncut grass. The property to the left looks more professional, detail-oriented, and attractive to potential customers. 
When customers walk up to your commercial property, some of the first things that stand out are the cleanliness, overall maintenance, and – you guessed it – the lawn. Especially when the turf takes up a good amount of space. 
Hiring professional commercial lawn care services in Calgary can help in many ways – and as experts in the industry, we want to shed some light on some of these benefits. 
1. Saves time and money
When your business needs lawn care services, you're typically faced with two decisions: Have an existing full-time maintenance staff take care of it or hire a third party. A misconception about having an existing staff member take care of the lawn is that it is less costly than hiring a professional. However, this is often not the case.
Consider the equipment, tools, materials, and products you will need that will require storage, the time it takes away from your already-busy maintenance staff, and the training they would have to go through to do the job right. Additionally, if that staff member decides to leave the company, you'll need to re-train the new hire on proper lawn care.
When it comes to professional lawn care services, it's best to leave it to the experts who can complete the job in less time, have the knowledge, and all the right tools and equipment. 
2. Proper care
Fertilizing and weed control seems simple enough – but overfertilize and you could inadvertently kill the grass, apply too much weed killer and you could end up with dead spots. Simply put, a healthy lawn involves more than meets the eye.
Lawn care professionals know when and how much to fertilize, how to control weeds effectively, and the science behind solving common lawn issues. Proper lawn care is continuous and achieving a lush, beautiful turf requires commitment. At Greener Grass, our professional team can determine what your commercial property needs and provide regular lawn care.
3. A greater impact
A well-kept and healthy commercial lawn is not only about making good first impressions – it also contributes to positive morale for existing clientele and employees. It shows a high standard of care in every detail of your business and that's something that today's consumers are looking for. Healthy lawns contribute to healthier communities and, consequently, significant environmental impact over time.
Our team of lawn care professionals in Calgary can accommodate just about any property and our services can be scaled up or down, depending on your budget and the size of the property. Contact us today to discuss your business' commercial lawn care needs.
Liquid Fertilizer & Weed Control – Our liquid applications of fertilizer and weed control are effective at helping grass grow healthy and strong while effectively controlling weed.  
Vegetation Control – This service eliminates all unwanted vegetation. It can be used to control growth in parking areas, pathways, patios, and many other areas where vegetation control is needed.