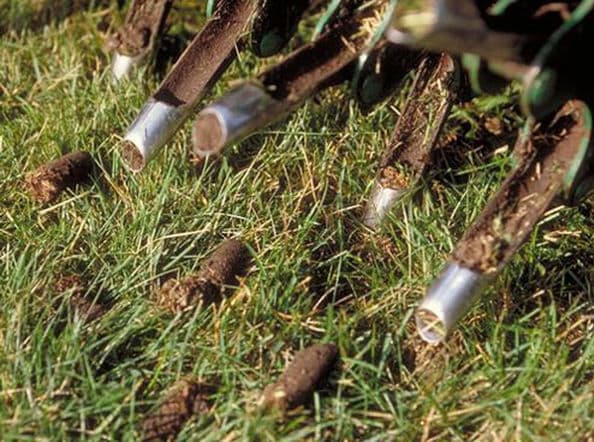 Getting Your Lawn Ready for Spring
Spring is just around the corner, now is the time to start planning your lawn care for the upcoming season.
The heavy snowfalls we've experienced this winter have left a lot of piled up snow on the lawns. Snow mould can occur. An indication of snow mould is a web like substance on the surface of the lawn once the snow has melted. A light hand raking in these areas is recommended to reduce the risk of the lawn dying out in these areas. As the snow melts it's important to make sure a layer of ice is not accumulating in areas as this can cause the lawn to die underneath.
It is important in the spring to remove the excess dead grass from the lawn. We recommend Power Raking which is able to remove more of the dead grass than hand raking. Aeration is also very beneficial in the spring and can be done at the same time as power raking. Aeration reduces soil compaction and helps control thatch in the lawn while helping water & fertilizer penetrate into the root zone.
Fertilizer applied in the spring will give your lawn a head start to a thicker, greener lawn.